History
Affordable Roofing by John Cadwell, Inc. has installed and repaired thousands of durable, water-tight roofs for more than 23 years in the Central Florida area.
During the Hurricanes of 2004 the Orlando Sentinel started including Roofing Companies for residents to vote for Best Roofing Company. Our company won every year the Best Roofing Company category was listed. What an honor!
Contractor's Story
Contractor, John Cadwell, started off working for a local roofing company in Kissimmee, Florida over 25 years ago, learning the trade from some of the best roofers in the area that were "old school"; hard and tough.
When John started working for other roofing companies he came to realize the unscrupulous ways they would do business. John Cadwell became determined to tear down the stereo-type of a roofing company by getting his own Roofing Contractor License and starting his own business.
He started a roofing company proving that roofers can have integrity and take pride in their work, while being honest and providing a great service at reasonable prices.
Contractor John Cadwell is a man of faith, married for more than 28 years has 2 daughters, a son-in-law, and 2 grand-dogs. Contractor John is a non-smoker and drug free and he believes in hard work and a good reputation.
Mission - Vision - Values
Our Mission
At Affordable Roofing, we want to operate with integrity, honesty, and fairness. Always improving Affordable Roofing while maximizing value for our customers. Provide a work environment so our staff can perform to their best of their abilities. Present each of our clients with a superior roof at a great price.
Our Vision
Our goal is not to be the Biggest Roofing Company but to be the Best Roofing Company. Provide quality roofing products with exceptional roofing service.
Our Values
Contractor and President, John Cadwell is attentive, making it a point to supervise each jobsite, discuss any questions or concerns with the client. Affordable Roofing strives to provide value, respect to our customers, staff, the community, and environment.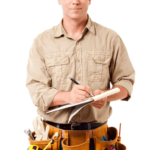 Detailed Estimates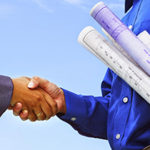 Written Warranty
Contractor
John R. Cadwell, Contractor
Phone: 407-935-0050
Email: john@affordableroofingfl.com
President of Affordable Roofing by John Cadwell, Inc., a local central Florida roofing company founded in 1992 and incorporated in 1995.
Education and Experience
Florida State Certified Roofing Contractor
Florida State Residential Building Contractor
My Safe Florida Home Certified
University of Florida Building Green Roof Certified
Community Involvement
Member of FRSA – Florida Association of Roofing Professionals
Member of ICC – International Code Council
Member of NRCA – National Roofing Contractors Association
Member, Board of Directors of Softball League
Member of the Liberty High School Parents Association
Personal
Married for over 28 years with two adult children:
Ashley, a Teacher in Lake County, FL and married to Zach.
Megan, a former student at Syracuse Law School, New York currently employed in Jacksonville.
Two grandchildren: Chai and Lottie, very cute and spunky Cocker Spaniel's.
Hobbies and Interest
Spending time with family
Church
Volunteering
Going to car shows
Recreational Golf
Bike riding
Eating Chocolate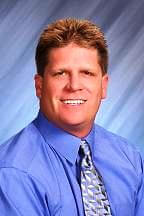 John Cadwell, Contractor
Roofing Contractor
Felipe Ramirez
Team Crew Leader
Joy Berg
Office Assistant