Affordable Roofing by John Cadwell, Inc is one of the construction industry's most esteemed roofing company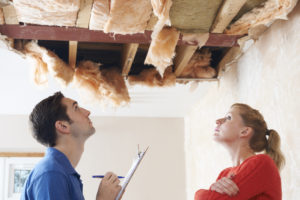 and a leading authority in the roofing industry for information, learning, knowledge, and support.
Whether you choose to work with Affordable Roofing by John Cadwell, Inc or not, we are committed to educating all prospective clients, so they can avoid hassles that can occur when choosing a qualified Roofing Contractor you can trust.
Over Three Billion dollars were wasted nationally by homeowners making the wrong roofing decisions.
Little Known Roofing Facts:
Proper Maintenance can improve the overall life span of your roof.
Roofs expand and contract with the weather.
Squirrels, Birds, and Rodents can destroy roofing vents and boots.
A 30-year warranty on an asphalt shingle roof doesn't mean the roof will last for 30 years.
More than 75% of roofing contractors nationally are out of business in less than 3 years.
Roofing averages 4% of the new construction budget, yet issues after construction are related to roofs more than 60%.
Hiring of unlicensed contractors violates Florida Building Code requirements.  Owners may be fined and face an administrative hearing before the Code Enforcement Board. You might end up paying double if you engage illegal works or sub-contractors.
According to F.S. 455.228, if you hire an unlicensed contractor, the Dept. of Professional Regulations may issue a Cease and Desist order and also may take you to Circuit Court, impose civil penalties for aiding and assisting unlicensed activity.
Check out ourFacts and Questions page for lots more information.
Affordable Roofing not only will sell roofs, and related services but we find solutions to our customers' roofing problems.
All your roofing solutions are just a phone call away.
Affordable Roofing by John Cadwell, Inc is commitment to our customers before, during and after the job.
We offer several standard and custom roofing options and solutions for our clientele. These valuable resources include accepting credit cards, roof payment plans, online customer survey, information on roof credits, constructions recycling program, and our very own Referral Program.
Have a question? Want to learn more?
Give us a call and check out the Affordable Roofing website for valuable resources and solutions to your roofing problems.
Here are a few things that make Affordable Roofing different:
We have been in business for 20 years, built on: one quality roof at a time and by recommendations from satisfied clients.
Offering information for tax credits and rebates to help customers make informed decisions and save money.
Not all roofers accept Credit Cards but we do. We also offer roof payment plans.
More than just putting the roof on to provide shelter, we also want to help protect the environment and recycle the roof after it's removed.
We provide you a direct connection to let us know how we are doing with our very own online customer survey.
Taking pride in our work, having integrity and being honest are all values we have and it's what has kept us in business for more than 20 years.
Check out our FAQs, Roofing Information, About Us to learn more