Want Help with your Roof Replacement?
Affordable Roofing will work with you to complete any phase of a roofing project that you don't want to do or are not comfortable with doing.
Our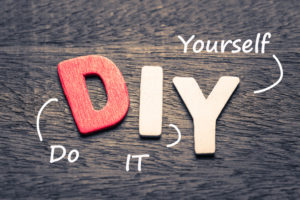 demo services will get your roof to whatever point you would like. We can take off your existing roof, collect debris, remove and dispose the roofing material in a proper and legal manner. Demolition is hard work and very labor intensive. It can be dangerous, and if not done properly, can lead to further problems, causing leaks and other failures in your roofing system. Our select roofing services can put your mind at ease that your surfaces are properly prepared to accept your new roof.
Our installation services will complete your roof. If you want to remove the existing roof and then have it professional installed we will provide that service to you. Have Peace of Mind that your roof is installed by our trained staff.
Saving money is always great, but not if you get hurt in the process. Always keep safety first when working on any roof. Get in touch with us to discuss what roofing options are available for you and your roofing project.
How To Tarp a Roof
Tarping a damaged roof is the critical action that preserves the option for future rebuilding of a home after a hurricane. Without a roof covering, exposed homes will continue to deteriorate, pushing repair costs quickly beyond what many can afford. If costs of restoration exceed the value of the home, it may not be salvageable at all.
Affordable Roofing offers an emergency 24 hours/7 days a week Roof Tarping service or you can do it yourself – Click Here for DIY How to Tarp A Roof.
Homeowner Insurance Claims – Things to Do
Insurance is there to give you peace of mind and to restore a damaged property to its original state. The whole point of insurance is to make good on a loss, to make individuals whole again. We provide some basic tips on how to navigate the Homeowner Insurance Claims process – Click Here for DIY Things to Do with a Homeowner Insurance Claim.
Learn more about your roof
A roof system's performance is affected by numerous factors. Knowing what effects your roof and how, will help you make informed decisions concerning your roofing system- Click Here to Learn More About Your Roof.