At Affordable Roofing by John Cadwell, Inc we can restore and preserve your metal roof or flat roof whether it is historical, commercial or residential.
Our Roof Restoration and Water-proofing process is one of the highest quality roofing and waterproofing systems available. It is recognized as a Class 1 roofing system as both a standalone roof system and as a recover system over a variety of substrates. It is made of only the best raw materials and is fully reinforced with a tough non-woven polyester fabric which has been designed for roofing and flashing applications of all types.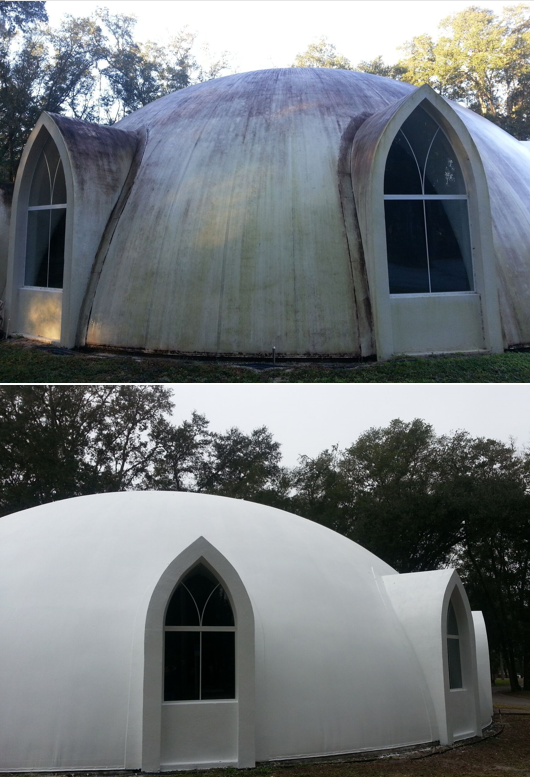 Our proven Roof Restoration can prevent roofs from leaking, not just fix the roof but restore your roof while utilizing the Cool Roof systems, reducing heating and cost related to cooling a building.
Roof Restoration and Waterproofing, a cost effective option to re-roofing the entire roof or patching of leaking roofs.
Roof Restoration and Waterproofing can solve the roof problems like:
Rust
Seam Failure
Flashing Failure
Cracking
Spalling
Biological Growth
Alligatoring
Weathering
Roof temperature
Affordable Roofing, a roofing company specializing the Roof Restoration and Waterproofing from A-Z. Rest assured that, unlike other roofing contractors, Affordable Roofing is a Certified Contractor authorized by the manufacturer to provide a 10 renewable roof warranty.