Metal Types, Styles and Colors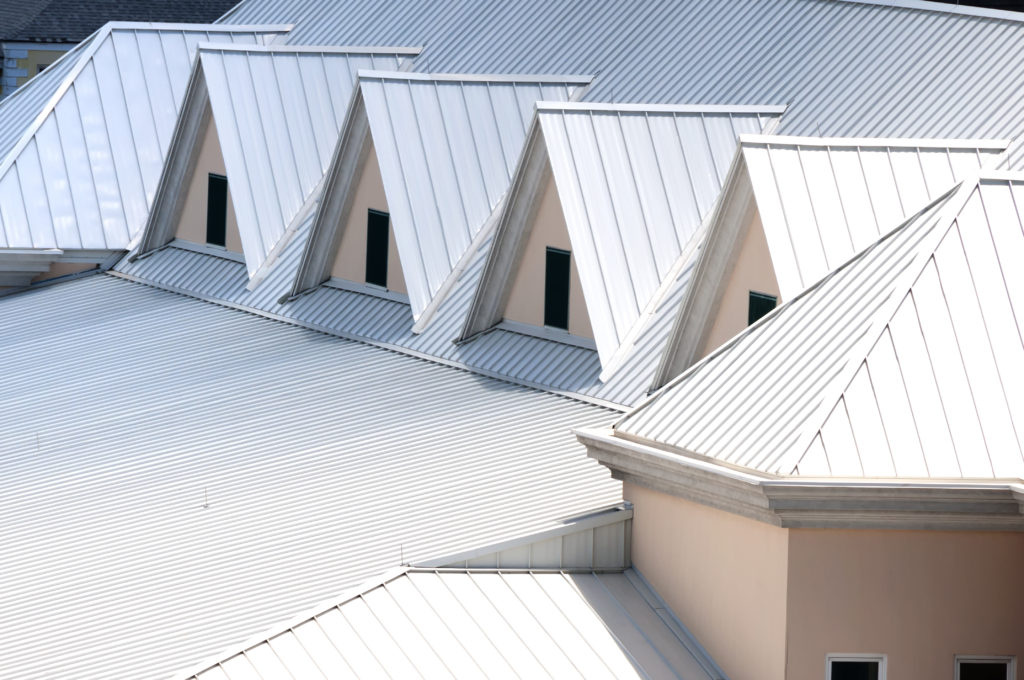 Roof Metal
Selecting the right metal panel to put on the roof of your commercial or residential building is an exciting part in the roofing process. It is most certainly an important decision for your overall roofing system.
Choosing what metal roofing type and color fits your plan yet adds a unique style and curb-appeal and also will enhance your property may not be the easiest part so Affordable Roofing by John Cadwell, Inc. is here to help you.
Select Roofing Metal Style to see Color and Warranty options available.
We have several metal panels for roofing you can select from including 5V-Crimp, Standing Seam, and Corrugated.
>  5V-Crimp roofing panels are the beautiful classic traditional metal roofing panel with exposed fasteners that you have seen used on roofs for generations.
>  Standing Seam roofing panels are a modern roof panel with hidden interlocking fastener roofing system and available in several styles.
>  Corrugated metal panels offer a distinctive wavy style that has been used in several styles of exterior and interior design applications. PBR and Rib are available along with a variety of metal shingles, ask us for details.
Popular universal roofing materials for metal roofs are on our website. If you don't see what you want and we would be happy to assist you. Additional aluminum, steel, and tin roof shakes and shingles are available, ask us for details.
Contact Us for question about our metal roofing panel options.