Roof Repair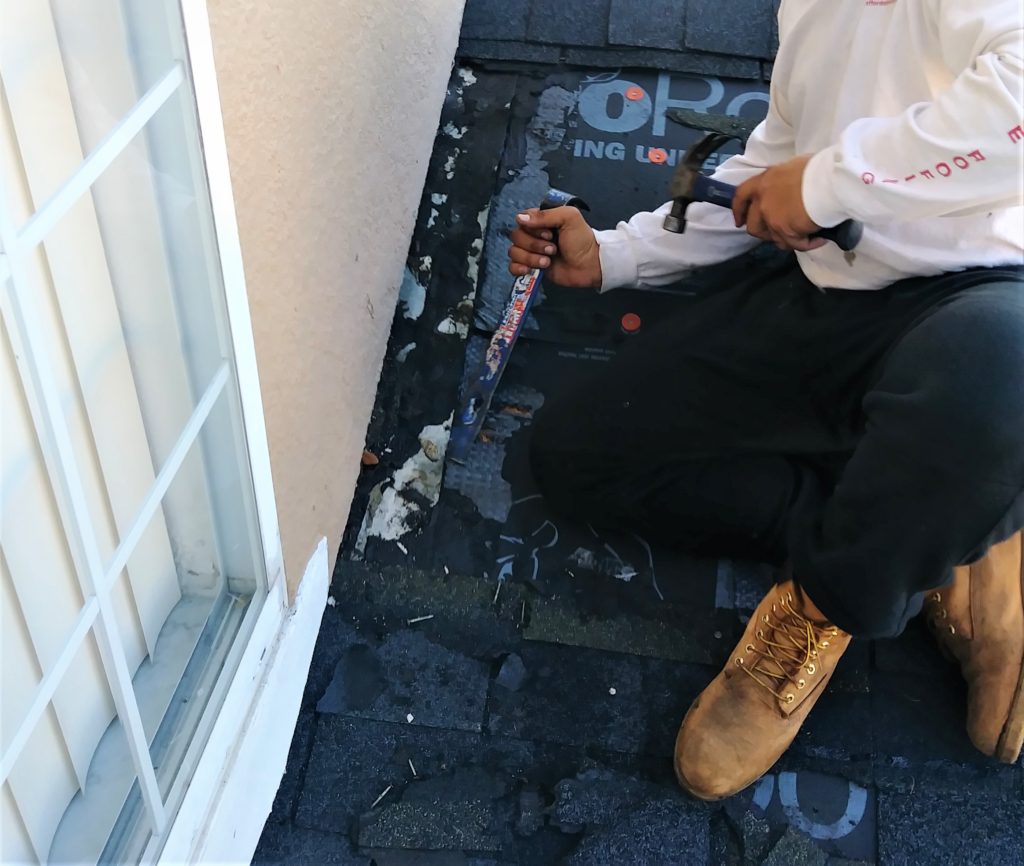 Roof Repair Services in Florida
Replacing a roof isn't always the best option. Sometimes you just need to fix a section of your roof or deal with that leak in your valleys, chimney or due to missing shingles. So, in some cases, repairing what you have works just fine!
We install the BEST roofing material and FIX the rest.
Our highly skilled and quality roofing staff provide unmatched roofing services at an affordable price to Florida homeowners and business.
When you may need a roof repair:
>  you have missing shingles or tiles
>  your shingles or tiles are damaged
>  you have damaged vents
>  you notice loosened metal
>  you see leaks in valleys
>  your skylight(s) is damaged
>  you have a leaking chimney
Roof Types We Can Repair
We can repair all kinds of roofs such as:
>  Shingle Roofs
>  Tile Roofs
>  Flat Roofs
>  Metal Roofs
Sometimes a roof repair is acceptable. Sometimes you may need a complete roof replacement. Let us help by checking out the condition of your roof and provide you with our expert option. We value our customers so don't opt to the highest cost need but what the customer's roof needs.
Roofing Repair Information
Affordable Roofing by John Cadwell, Inc. is your local licensed roofing company of choice in Florida. We have completed over 7000 quality roof installations and repairs in our 23+ years of experience in the roofing industry.
Furthermore, we provide solutions to your roofing problems because we offer durable, long lasting roofing materials with professional affordable roof installation.
Request a Roof Repair Estimate
We will give you an honest and thorough roof estimate that is based on the condition of your roof. You won't have to worry about getting talked into an expensive roof replacement or roofing service that you may not need.
We have been in business for over 23 years because we know what we are doing, we do it well, and honestly. Let our reviews on BBB and Google tell our story!
Roof Repairs by Honest Roofing Contractors
Too often, and in many industries, salesman try to convince owners that they need something they don't need, in this case, a new roof rather than a roof repair. Unfortunately, it's a common tactic many roofing salesmen use to increase their commission or sales bonus.
Affordable Roofing by John Cadwell, Inc. does not have salesmen that get paid by commission or bonuses. Our contractor John Cadwell is NOT a salesman but a business man and a home owner. He will personally meet with you to help you and provide the best solutions for your individual situation.