Roof Cleaning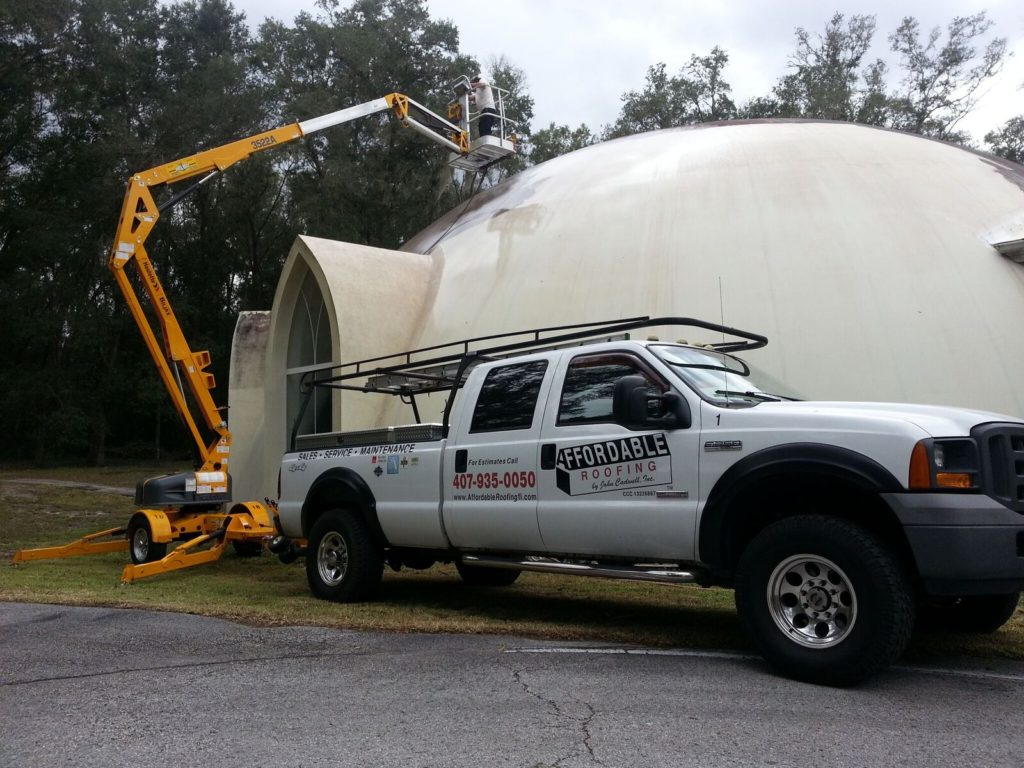 Roof Cleaning
Affordable Roofing by John Cadwell, Inc. is the Orlando roofing professional, offering roofing services from roof installation to roof cleaning.
There is no easier way to improve and maintain the attractiveness of your property than to keep the roof clean.
Take the first step in bringing back your homes curb appeal. Call s at 407-935-0050 to find out more about roof cleaning services in Orlando and the surrounding areas.
Types of roofs:
Need roof to be washed?
>  Shingle roofs
>  Tile roofs
>  Metal roofs
>  Flat roofs

Roof Cleaning Process
Don't hire a pressure washing company or "so called" roof cleaning company that claims to know how to clean a roof. We offer a "soft-wash" cleaning.
Roofs are much too costly to be replaced prematurely due to damage caused by inexperienced roof cleaners.
Request an Estimate
Learn more and call us 407-935-0050, a superior roof company for your quote for roof cleaning.
The blackened areas or discolored streaks that make your roof look "dirty" are in fact the result of algae and bacteria growing and spreading across your roofing system.
Not only is the bacteria and algae (Gloeocapsa Magma) ugly, consequently, it can also cause damage to your roof. Furthermore, it can reduce the roofs lifespan, prematurely causing you to replace your roof early. Therefore, wasting thousands of your hard earned dollars over time.