Roof Coating and Restoration Color Options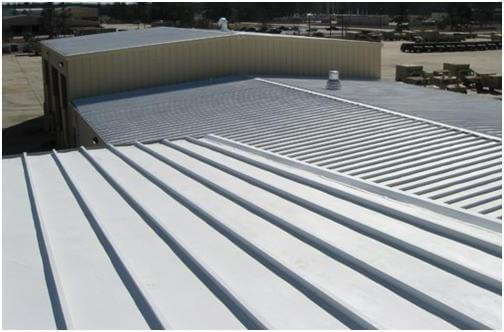 Roof Waterproofing Restoration
Deciding on the correct roofing system for your residential or commercial roof is the one of the most important choices in your overall roofing system. PremiumCoat® not limited by size, shape, or design.
PremiumCoat® sustainable roofing and waterproofing system is one of the highest quality roofing and waterproofing systems available. It is recognized by Factory Mutual as a Class 1 roofing system as both a standalone roofing system and as a recover system over a variety of substrates. Offers a 10-year roofing warranty in specific roofing applications, which can be extended every 10 years under a proper roofing maintenance schedule.
Roof Restoration Color standard options. Custom Colors available.
Benefits of using PremiumCoat®
>  Ponding water will not void warranty
>  Durable acrylic non-noxic product
>  Cost less than replacing existing roof
>  Possible tax savings
>  Future openings are easily sealed
>  Installed over existing System
>  Installation is non-disruptive
>  No need to shut down HVAC
>  No tear off Required
>  Unlimited lifespan with periodic recoating
>  Certified "Cool Roof"
>  Seamless-self flashing
>  No offensive odors
>  Energy efficient – savings
>  Reduction of outside heat
>  UV radiation reflected
>  Class A fire rating
>  Resistant to mold
>  Not just epoxy
>  Superior UV & weather resistance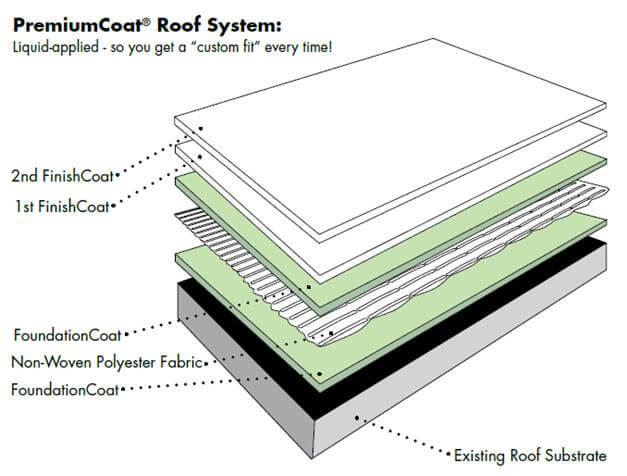 Roof waterproofing and coating options for different roof substrates on roofs of all sizes.