Skylight Types, Styles and Options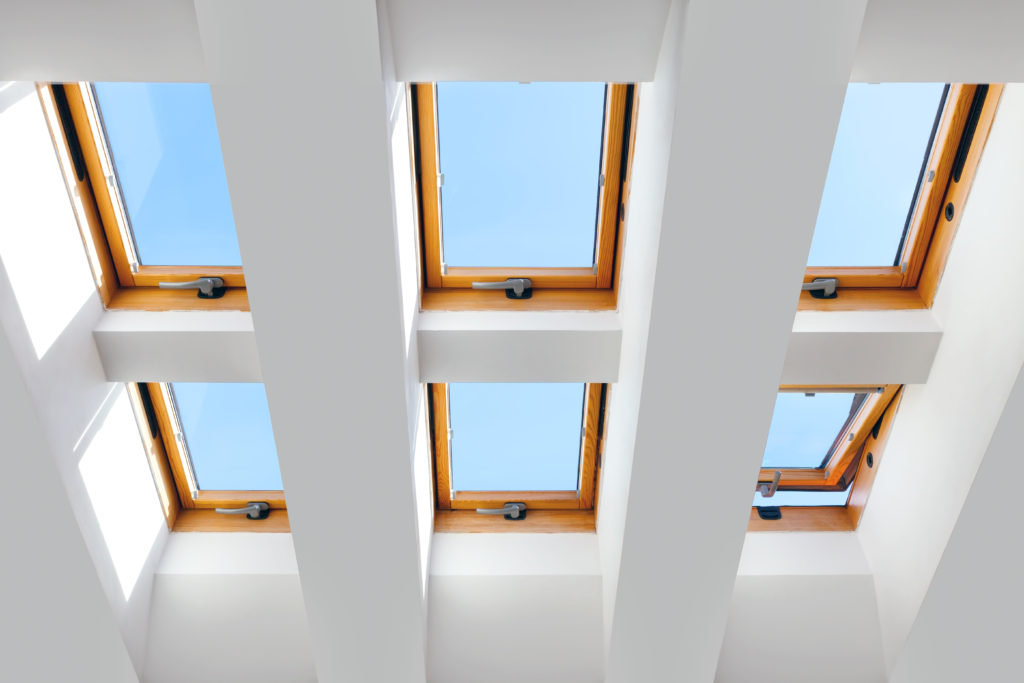 Roof Windows
Affordable Roofing by John Cadwell, Inc. specializes in skylight repairs and installations. Styles, glazes, sizes and colors vary ask for details.
Skylights and sun tunnels can let natural light into dark places and help save energy cost all while giving you all the benefits of experiencing sunlight indoors. A roof window and tubular skylight can bring the light directly into your space while filtering out the harmful UV rays that may fade upholstery's and carpets.
Sun tunnels and solar tube come in a rigid and flexible design letting them work in a variety of roof styles and designs. If you have an area that a traditional skylight may not work or just a smaller area such as a hall or bathroom a sun tube is a perfect solution to let natural light in.
Vented and Fixed Roof Skylight options.
Roof Window, Skylight, Tube Information
Customize your skylights and solar tubes with mix and match accessories; Light add-ons provide convenience of a switch for night time use, Ventilation kits allow increased air ventilation in the ceiling, Daylight dimmers give you the control to let as much or as little daylight entering a room, Insect Screens for vented skylights to let the air in but keep the bugs out, and Roof Window and Skylight Blinds available in blackout, light filtering, and venetian style enables you to find the best option for your style and needs in your home or business. Ask us for more details.
Contact the experts at Affordable Roofing by John Cadwell, Inc. today for your estimate for your skylight repair or installation of your new skylight or sun roof window.