Roof Replacement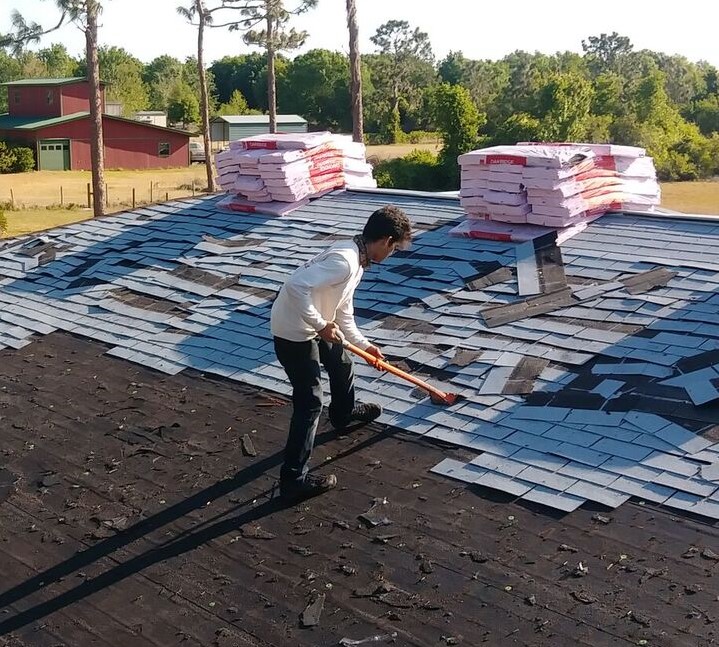 Roof Replacement - ReRoofs
At Affordable Roofing by John Cadwell, Inc., we don't have Roof Consultants, Salesmen, or Estimators…we have a Licensed Roofing Contractor.
Our expert roofing contractor will meet with you at a time that's convenient for you to inspect your roof and provide you a cost for replacing your roof.
Our roofing contractor will also provide a package with roofing solutions that include everything you will need to help you make a decision about replacing your roof, on your most valuable investment – YOUR HOME OR BUSINESS.
Roof Replacement Information
NO pushy sales consultants, estimators who worry more about their commission than the customer's roofing needs. We offer personalized services for each customer and treat each roof we do as if it was our own.
Getting a new roof can be stressful but we offer a example of what to expect.
Request an Estimate
We provide computer printed (not hand written) re-roof estimates for your new roof installation and our contractor will be with you from beginning to end, providing personal & professional service.
Roof Replacement Importance
We want you to be properly prepared and educated before you make your final decision. Our professional roofing contractor has carefully studied and installed the various roofing materials available and can suggest the best roofing application to meet your roofing needs.
Our mission is to provide excellent roofing service using premium master roofing products to all the homes we reroof from Ocala to Kissimmee and from Tampa to Cocoa and everywhere else in Florida!