Roof Tarping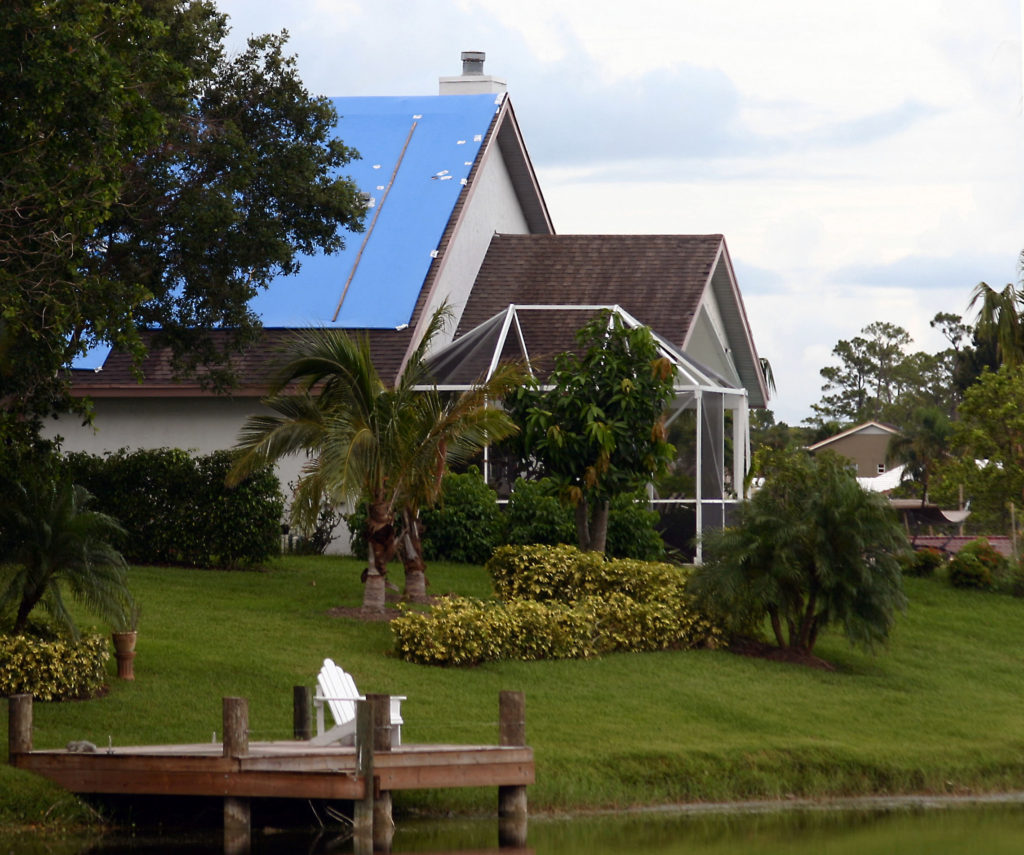 Emergency Roof Tarping
Following a hurricane or any disaster, the essential next step in the recovery process is the stabilization of your home or business to help stop further damage and to prepare to rebuild.
Affordable Roofing by John Cadwell, Inc. goal is to make sure that owners are treated fairly and honestly in a catastrophe situation.
We offer several options to best fit your needs including same day emergency response. Tarping a damaged roof is the important action that preserves the option for rebuilding a property after a disaster, without it deterioration may continue pushing repair costs beyond what may be affordable.
Tarping Process
You Roof Tarp service includes:
> The selected tarp installation of tarp;
> Up to 10 photographs of property;
> Estimate for any roof repairs or roof replacement you may need;
> If your insurance adjuster requests; one tarp removal and replacement of existing tarp is included if requested within 30 days of original installation of the tarp.
Tarping Ordering Information
Please keep in mind that all tarping jobs are done on a prepaid basis only.
Provide the paid invoice and photos to your insurance company to request reimbursement of the roof tarping service.
Please, contact your Insurance company for more information prior to Ordering a Roof Tarp.
Select Tarp Size and Time Frame
An emergency roof tarp has a temporary life of about 90 days. It may not be an option you prefer, but post hurricane or disaster it may be a temporary option until repairs can be made.
Emergency Tarping Service is subject to availability.
Emergency Tarping Importance
If you don't take the necessary precautions to prevent further disrepair, insurance companies may not pay for it. So, if your roof is already having problems, and the forecast calls for rain then take precautions to prevent more damage by getting your roof tarped, if not your claim may be denied on the basis of your negligence.