Roof Maintenance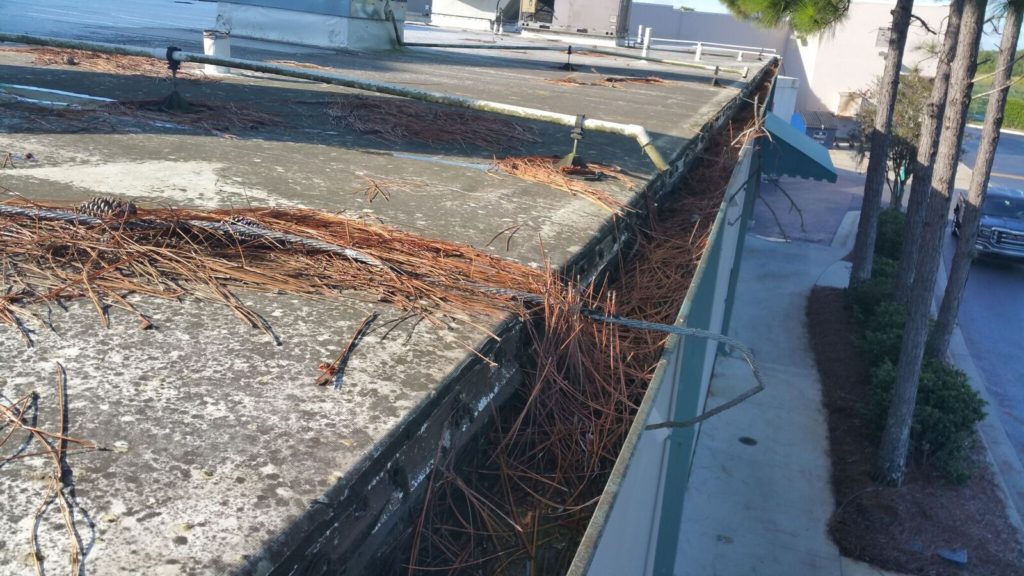 Roofing Maintenance
Just as you maintain your car; proactive maintenance is essential to achieve maximum life expectancy from your roof.
As with any investment, roof monitoring and maintenance ensure its peak performance. The Affordable Roofing by John Cadwell, Inc. Maintenance Program is a long-term preventative roof management plan that can help care for your roof and protect your investment.
Enjoy the peace of mind with an Affordable Roofing by John Cadwell, Inc., Roof Maintenance Program. Most noteworthy it includes priority response to any of your roofing problems.
Roof Maintenance Graph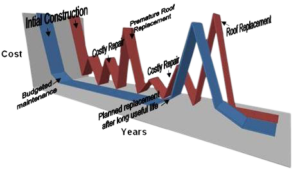 The RED line represents roofing expenditures over time on a typical roof that is not regularly maintained. Consequently, costly unexpected roof repairs or even a roof replacement may occur much too early.
The BLUE line represents roofing expenditures over time on a typical roof that is regularly maintained. As a result, expenses become more predictable for a roof replacement after a long useful life.
Roof Maintenance Information
Benefits:
>  Priority service; especially important after a hurricane.
>  Debris removal and gutter cleaning.
>  Semi-annual inspections.
>  Reduce expensive emergency repairs.
>  Correct minor problems.
>  Save money by extending life of roof.
>  Minor trimming of limbs.
>  Discount on repairs, re-roofs, & roof overs.
>  Check penetrations and reseal.
>  Compliance with warranties.
>  Protect the building and contents.
>  May increase property value.
Request and Estimate
Most certainly having a maintenance service program will help keep you in compliance with your manufacturer warranty.
Current maintenance customers receive priority service, so rather than trying to reach out to us by phone, we will reach out to you.
Roof Maintenance Importance
Rest assured that in the event of sudden water intrusion you will receive priority attention from a qualified license roofing company that is familiar your roof.
Most importantly, a roof maintenance program will help protect the roof of your home or commercial property from damage by identifying and eliminating small problems before they become expensive.
Another reason for proper preventative roof maintenance is that most manufacture and workmanship warranties require the owner to conduct semi-annual inspections, document the findings, and make necessary repairs.  Above all, it is most certainly important that your warranty remains in compliance.