Selecting a Roofing Contractor
The solution to selecting the right roofing company, consultant, or contractor is asking them the right questions.
Hiring a Roofer?
1. Are you a Certified Roofing Contractor currently licensed to perform roofing work in Florida? Yes! This is why its important…
– Certified Roofing Contractors must take and pass a State of Florida Certification Roofing Examination.
– Provides and passed a background check and fingerprints to the State of Florida.
– Provided proof of financial stability by submitting credit reports for themselves and their business.
– Have a minimum of 4yrs. of prior roofing experience or a combination of college and roofing experience.
– Obtained Public Liability and Property Insurance.
– Acquire adequate Workers Compensation as required by law.
– Contractors must continue with 14hrs. of construction classes approved by the State of Florida's DBPR to renew the roofing license. At least 1hr. must deal with workplace safety, 1hr. on the subject of worker's comp., 1hr. of business practices, 1hr of laws and rules, and 1hr. on FL Building Codes.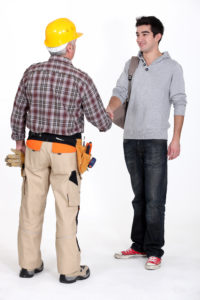 2. Are you certified or factory trained by the manufacturer to install the roof covering? Yes! This is why its important…
– Installation errors account for up to 50% of all roofing failures.
– Proper training helps to avoid roofing installation errors and warranty claim denials.
– Consumers that use a Certified Roofing Contractor may be eligible for special warranties, renewals, or extensions.
3. Do you provide a written estimate for my roof repair? Yes! This is why its important…
– A roofing contractor looking to earn your business should have no problem providing you with one.
– To compare your roofing estimates "Apples to Apples". Several types of roofing materials are available so it's important to get written estimates with the same roofing materials listed on each of them including the labor and cleanup.
4. Do you provide a written labor warranty? Yes! This is why its important…
– If it's not in writing it's not covered.
– Professional roofing companies should have the resources to provide a valid written labor warranty with assurances that are clearly detailed for your protection during your warranty term.
5. Will you apply for the Roof permit with my county/city for my roof replacement? Yes! This is why its important…
– Local County or City Building Departments require current proof of the contractor's license, insurance, and requires them to be bonded prior to issuing a permit.
– Building Department Inspectors are required to perform inspections to verify the roofing company completes the installation according to the current building codes.
If your roofing contractor is can't say YES to the above questions you probably shouldn't trust one of your largest assets, your business or home (your castle) to them!