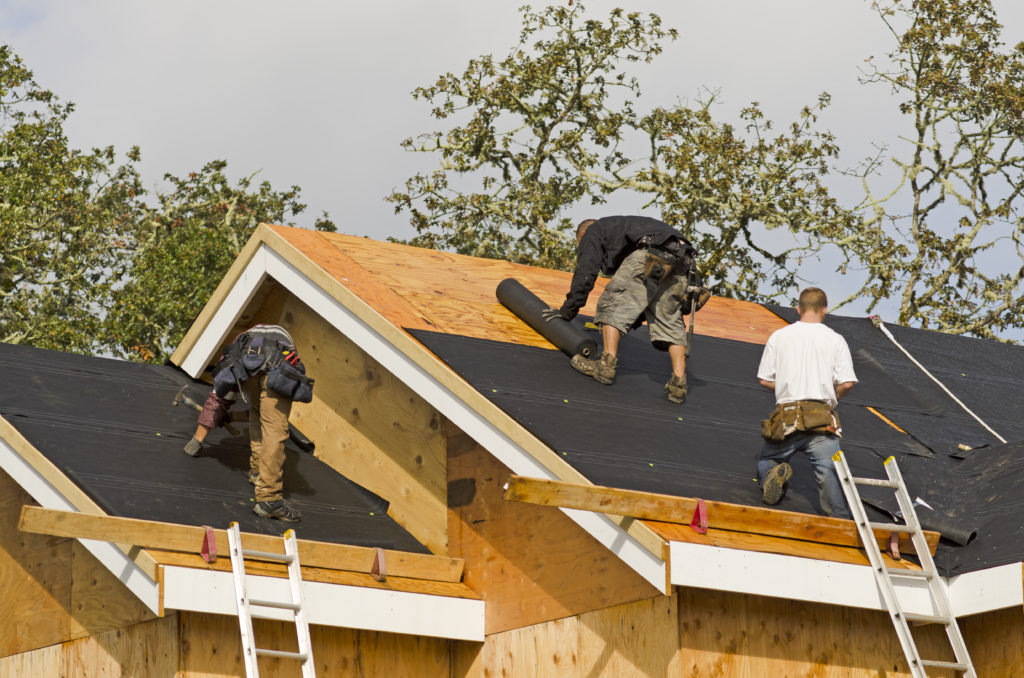 Roof Underlayment and Water Barrier
Roof covering is an important part of your roof but what happens when the metal or shingles become wind blown or the tile crack?
Your roofing underlayment help protect the inside from water intrusion. Underlayment is possibly more important than the roof covering. Selecting the right underlayment could also help save on insurance premiums.
Call 407-935-0050, the roof experts at Affordable Roofing by John Cadwell, Inc. today to learn more about which roofing underlayment is best for your roof and budget.
Types of Roofing Deck Protection, Vapor Barrier, and Underlayment for Residential and Commercial roofing.
Roofing Underlayment, Felt, and Water Barrier Information
Torch Down – Heat sealed roof barrier is incredibly durable and allows you to provide your roof with a comprehensive watertight covering for protection from wind and rain. When heated with a torch, the underside of the tar felt melts allowing you to fix the material in place. When it cools, the liquid solidifies, holding the roofing felt in place.
Peel and Stick – Underlayment water barrier rolled roofing is extremely strong, while offering a water barrier within the roof system. Compatible with shingles, metal roofing, and tile roofing. Constructed of synthetic, woven polypropylene fabric, heat sealed, with UV and water resistive coatings.
Base Sheet – Felt paper is premium nailable roofing felt paper that can be mechanically attached with fasteners to plywood, wood fiber, poured gypsum and light weight insulation concrete decks. Constructed of fiberglass asphalt organic saturated felt and available in 15lb, 30lb, and 43lb weight classes.