The Benefits of Hiring a Professional Roofing Company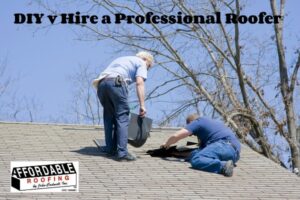 Looking at your roof and realizing that you will need to have something repaired or replaced can often put a sour taste in your mouth. Roofing is expensive work and there are quite a few people who will look to the idea of doing it themselves. With Do It Yourself (DIY) as popular as it is in other areas of home renovation and repairs, it makes sense that the average person would want to look at applying it to roofing. However, there are some details to keep in mind when looking at roofing and its level of professionalism.
DIY vs Professional
You certainly aren't the first person to consider roofing repair or a roof replacement yourself. However, there are some key factors to keep in mind when it comes to that approach specifically for your house. First, your house's roof is what determines the security and safety of your entire home from storm damage, potential tree falls and water damage. It's important to take this role seriously and do what you can to protect its integrity. Second, roofing jobs are potentially dangerous and require a lot of training and experience to maximize everyone's health. Since safety is everyone's top priority, having professionals on site doing the work is important.
Top benefits to going pro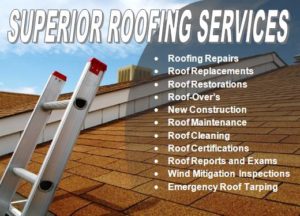 There are a lot of perks to going with a professional for your roofing repairs and tasks. Here are some of the highlights you can expect when shopping in the right place.
Full service as needed
Not only will you get roof replacement or major repair, you can also expect support with anything and everything roofing related. This could include roof reports, emergency tarping, maintenance, cleaning, certifications and more roofing services. Not only will you get this all under the one roof — see what we did there? — we'll also be able to assess what you need for the job required, which can save you money and stress.
Experience in the local market
We've been in business for over 23 years and we've had plenty of experience in the local Florida area, including Kissimmee and Tavares which is where we have locations. We have local-based experience on over 7,000 durable, water-tight roofs. This allows us to know how to best approach a project as far as timing, pricing and skills. Our past experience and positive reviews back us up.
Wholesale prices save you money
Since we are in the business, we can actually save you money when it comes to the price of materials. We will know how much to buy, what kind of supplies you are going to need for the full job, and will most likely beat any traditional retail price that you will be able to find on your own. Just another way in which we work to save you costs. Or rather, the way we pass down the discounts to our customers. Not all companies will do this for you!
Warranties and insurance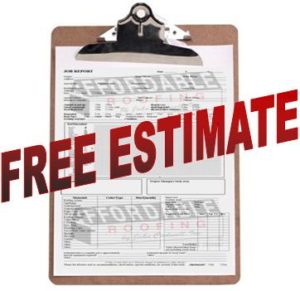 Last, going with licensed professionals offers you insurances and warranties on your roof. From lifetime warranties on the supplies to professional insurance on craftsmanship and liability protection in case of injury. Our professionalism will protect you as well as the people working on your roof.
The bottom line is that you absolutely can go with a DIY approach, but you will save money, stress and likely a quicker and better job in the long run when you go with a professional roofing company such as Affordable Roofing by John Cadwell, Inc. Contact us today to get a free quote or head on over to our Estimate Request Form, complete all necessary information and we will provide you with a better quote.